Happy Vacaying!!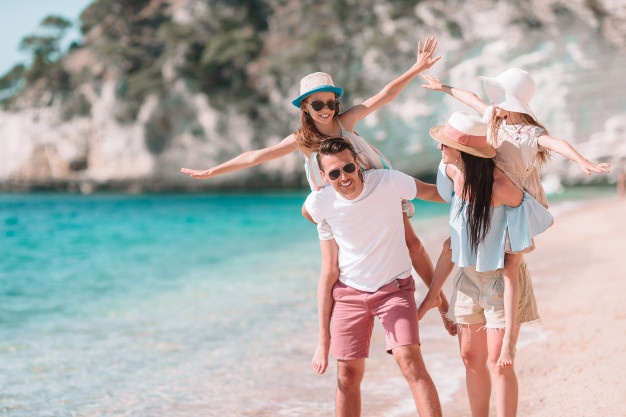 After many hap-hazard happenings of 2020, it's time for a relaxing break! Bali is an all-time go-to place for someone planning for a cheerful   vacation with friends & family. It is a stand alone classic island showered with nature's bounty. Bali is home for many historical museums , religious sites, dense forests, cool beaches and various adventurous activities to experience.
Now a query strikes the back of the mind, Bali is a great place ..is it safe after the pandemic ?? Precisely a BIG yes! Bali is completely rejuvenating and is now fully re-open for tourists with all the vital safety measures taken care. The major economy of Bali depends on the tourism industry thus joint efforts of the inmates of the land and the Government has been splendid to make it secure and organized for the outsiders. Ministry of Health and Ministry of Foreign affairs have been on their toes to screen and validate the medical facilities and the protocols to be followed post COVID-19 to afford an intact sojourn to reopen Bali for the guests. One of the major exotic experiences to explore is Bali Fast Boats is back in action to on-board passengers to Gili Tarangawan, to restart it operates with a minimum population.
A holiday is never complete without a comfortable stay. Bali serves their guests with luxurious villas and rooms facing the scenic beauty of the beaches. Tourists can opt for packages based on their choices and taste as Bali is no short of activities to engage the visitors. Lavish services such as Spa treatments, Rental car / boats, Extravaganza meals are always at the reach for the guest. Adventurous & exciting activities such as trekking, scuba diving, snorkeling, live cooking stations etc.. are handy.
Umpteen preps are done in Bali for their safe businesses after Corona Attack. Recently Bali community has started their full fledged campaigning to attract international tourists and sculpting out every service from ATM machines, to hospitality to Medical facilities and protocols. YES.. So many checks, screening, protocols at airports, entry and exit in every nook and corner but BALI is reopened for this holiday season welcoming tourists for a happy stay.
Tagged: Tags adventurous activities in bali cool beaches in bali Extravaganza meals historical museums in bali Lavish services live cooking stations luxurious villas and rooms post COVID-19 Rental car / boats reopening bali scuba diving snorkeling Spa treatments trekking