Are you planning a trip to Bali? Although visiting Bali is always a good time, June is a special time to explore the island.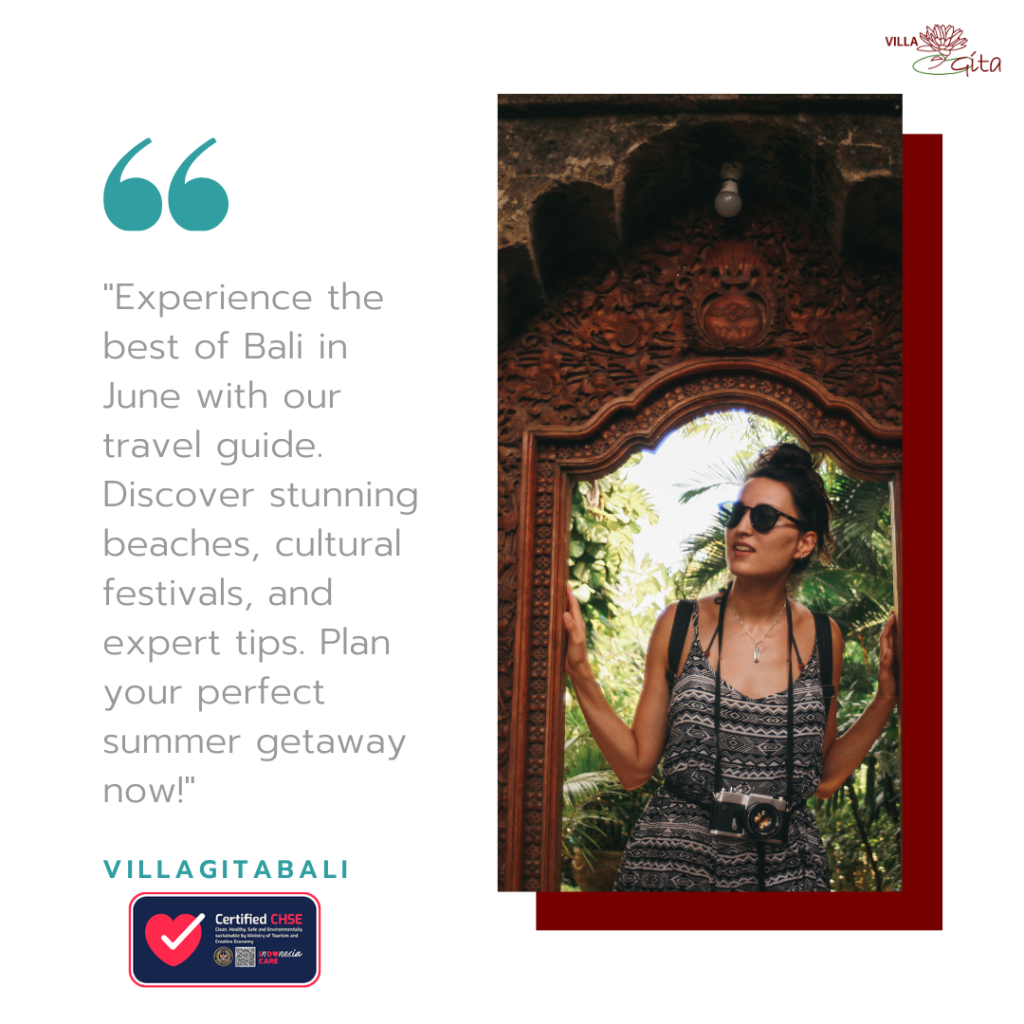 June is both the driest month and part of the dry season experienced on the island. Despite Bali's consistently warm climate throughout the year, June stands out with its clear skies and cool breezes, creating a particularly pleasant temperature. It's the perfect time to soak up the sun on the beach, explore the island's natural beauty, and experience all the fun outdoor activities it offers.
What to pack?
When packing for Bali in June, be sure to bring light and airy clothing and plenty of sunscreens, sunglasses, and a hat to protect yourself from the sun. Remember to pack a swimsuit, as Bali is home to some of the most beautiful beaches in the world. Bring comfortable walking shoes and flip-flops if you plan on hiking or exploring the island's many temples.
Things to do?
There is plenty of things to do in Bali. Whether it be relaxing on the beautiful beaches, exploring the rich cultures of the island, visiting the sacred temples, or just trying the local cuisine. Bali also offers a range of day hikes and weekend treks, so our hikers will take advantage of it. Bali has something for everyone.
– Visit Ubud, Bali's cultural hub, and explore the many art galleries, museums, and temples. There is no shortage of beautiful natural attractions in Ubud. The vibe here is like no other.
– Take a surfing lesson in Kuta, one of Bali's most popular destinations.
– Visit Tanah Lot, a beautiful temple perched on a rock formation in the sea. Tanah Lot means "Land in the sea." It is simply among Bali's to-be-noticed icons.
– Go snorkeling or diving in the crystal-clear waters around Nusa Penida. It has several snorkeling spots, with Crystal Bay and Manta Point being the best.
– Relax on the white sand beaches of Jimbaran Bay and watch the sunset over the ocean.
– Visit West Bali National Park, an absolute gem located on the very northwestern corner of the island. Beaches, rainforests, and volcanic peaks – the National Park offers many landscapes that can be explored on foot with a guide.
– Go trekking to Mount Batur, the second-highest point in Bali and an active volcano that serves as a cornerstone experience for hikers in Bali.
– Visit Mount Agung, the most sacred point in Bali; the active stratovolcano is the highest peak in Bali. Like Batur, it offers mind-blowing views of the sunrise from the top.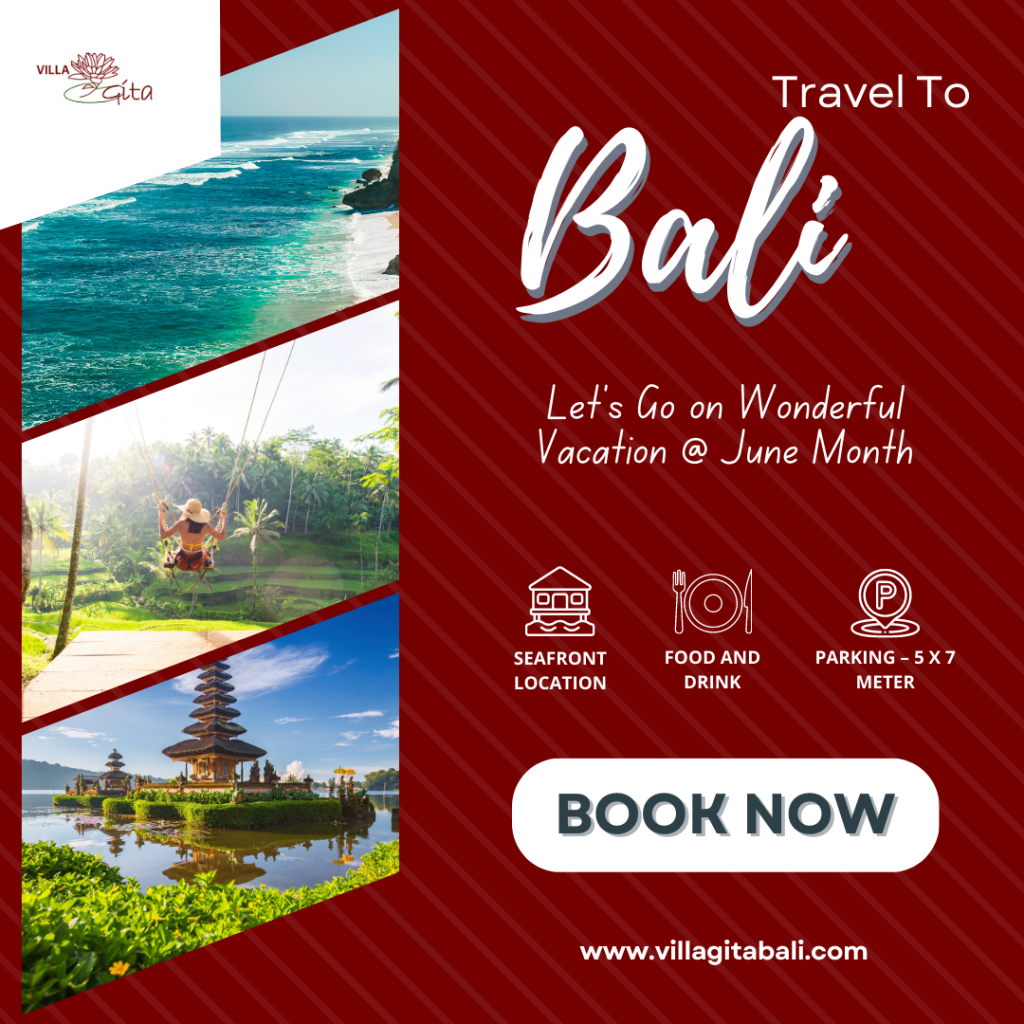 Conclusion
Bali in June is the perfect destination for anyone looking for warm weather, beautiful beaches, and plenty of things to see and do. Whether traveling solo, as a couple, or with friends and family, Bali will surely leave you with memories that will last a lifetime. So pack your bags, grab your sunglasses, and get ready to experience the magic of Bali in June!
Spend your Summer at Villagitabali
ONLINE RESERVATION AT VILLA GITA IS QUICK & SIMPLE
Tagged: Tags bali in june 2023 bali weather best time ti visit bali june activity in bali june bali may in bali 2023 ocean front villa summer bali